14 December 2008 | 3 Comments
I've missed Fred Mayer. He's such a perfect pig! Skinny, sexy, a big 'ol poz dick, versatile, and completely uninhibited… He was supposed to get his own site, but that sorta fell through and we didn't see much of him for a while, but he's back at FelchThatHole.com and just as good as ever – only he's sporting hair this time!
In this scene Fred is fucking a tattooed pig named TJ. TJ's a pretty hot piggy guy in in own right. Lean, great ass, knows how to suck cock and get fucked in a way only a hungry pig really knows how to do.
The fucking in the scene is a bit sporatic, but that's how bareback fucks are sometimes… It's the nice thing about not wearing a condom – it's not like you're constantly throwing away a condom and getting a fresh one. It's just a relaxed fuck (occasionally intense) with things changing up all the time.
But the best part of the scene has to be TJ's hunger for dirty seed and Fred's desire to give it to him… It comes through really clearly… It ends with Fred blowing his hot load on TJ's ass, then felching it. There's even a cum fart in there!
It's good to see new raunchy scenes on FelchThatHole.com – it's piggy to a point other sites just don't get to (in a good way)…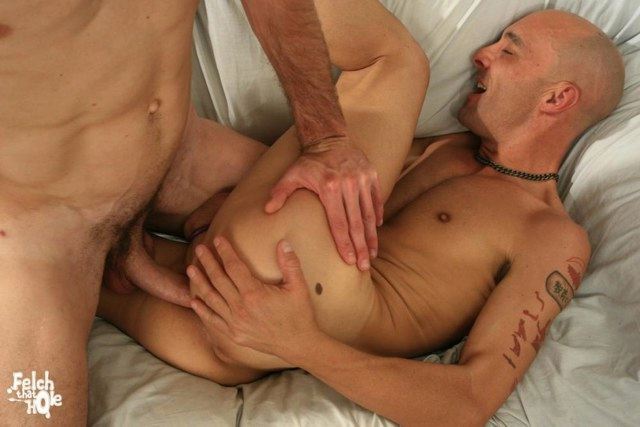 View the full scene on FelchThatHole.com
Joining FelchThatHole.com gives you access to these other sites:
18 U.S.C 2257 Record-Keeping Requirements Compliance Statement