23 December 2009 | 1 Comment
OMFG! This sweet, innocent twink from Latin Boyz reminds me of Frankie Muniz. Only with a really big cock and a puckered fuck hole that makes me drool. Of course, Frankie might have a big dick. Dunno. The only thing that would make this adorable Latin's hole look better… and more desirable… is to see an equally huge cock popping his cherry with no protection. Just some flesh-to-flesh contact, spit for lube and pre-cum to drill away, deflower, and corrupt his innocence.
Don't even know his name. Nor do I care. He's just a hole. A toy to use for my pleasure. Love the curve of his dick and the way it hooks back against his thigh while on all fours. If I had been there I woulda pumped his sweet meat and milked him like a cow while eating that slightly hairy boycunt. Then I woulda tried to twist and pull his cock back to see if he could spew a load over his own hole before adding mine to it.
Fuck. I need a hole like that. Pronto! Visit LatinBoyz.com for other boys that should have their holes seeded.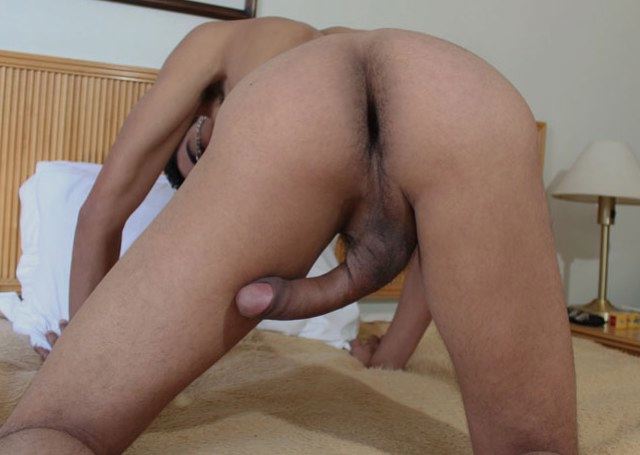 View the full scene on LatinBoyz.com
18 U.S.C 2257 Record-Keeping Requirements Compliance Statement